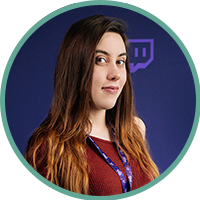 I'm a Master 2 Video Game Producing & Marketing student at the Insitute of Internet and Multimedia (IIM).
Since my High School years, I've always managed projects, and discovered that I loved making people work together.
After a 2 years diploma in programming, I have decided to mix my interest for management with my passion for video games, and joined the IIM's video game program. I started with a game design bachelor, to understand better this profession, and continued with a Production & Marketing master.
You can also check a part of my work on the following links: